[vc_row][vc_column][vc_column_text]
As the fighting intensifies in Yemen, it is the civilians who suffer the most. Over 20 million people are in desperate need of food, shelter and medical aid. But it's getting harder and harder to get into Yemen as the bombardments continue to intensify.
Salam is working hard to provide lifesaving food packs to starving families and give them hope of a brighter tomorrow.
Yemen is the poorest country in the Arab world and the ongoing civil unrest is affecting millions of people. 7 million people are on the brink of famine due to the fighting and millions more will die unless we act now.
People being killed, famine caused by war, millions displaced – life in Yemen is a daily struggle.
46% of the population do not have access to clean water (CIA World Factbook, 2012)
60% of the population live on less than £1.40 per day (World Bank Data, 2017)
Over 190,000 people have been forced to flee their homes (UNHCR, 2018)
144 children die every day from preventable diseases (UNICEF, 2016)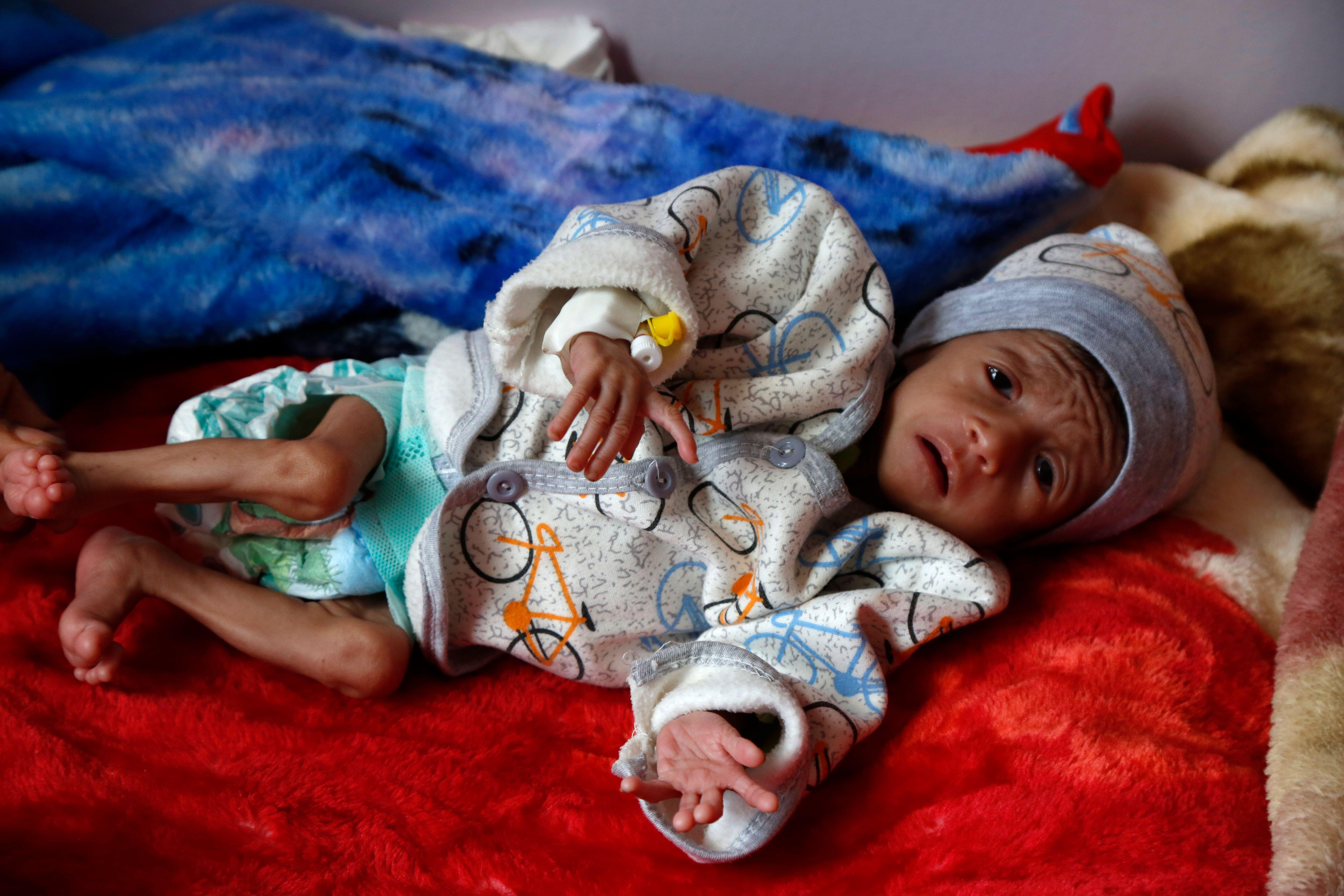 Salam is on the ground working tirelessly with our partners to deliver life saving food packs to starving families. Each food pack costs $100 and contains the essentials including flour, rice, oil, sugar and will feed a family of 6 for a whole month.
Give the gift of life. Donate a food pack today
[/vc_column_text][/vc_column][/vc_row]